[Go to T. Daxners homepage]
Simulation of Flexion and Extension of the Human Knee Joint with DADS

Diploma Thesis
by
Thomas Daxner
Abstract
The computer simulation tool "DADS" was chosen to build a computer model of the human leg and knee joint. "DADS" is usually used to predict the behaviour of single or multibody mechanical systems. It was adapted to biomechanical tasks by implementing a mathematical model of muscle-tendinous units which represented each muscle by a Hill-type contractile element, a series elastic element and a parallel elastic element. The muscle path was defined by two or more points. At knee angles where the muscle started to wrap around the bone surface additional points were added to the path to take into account the change of line of action.

Whereas the leg model was fully three-dimensional, the knee joint was modelled in the sagittal plane. The real femur-tibia kinematic was approximated by a crossed four-bar linkage, whose rigid bars were the model equivalent to the cruciate ligaments in the real knee. A planar contact element was used to characterize the patellofemoral joint. Regardless of its simplicity the knee model could simulate the actual behaviour of the real knee joint quite well. It was found that the deflection of the quadriceps tendon significally influences the relationship between quadriceps and patellar ligament force at knee angles beyond 80o.
To examine the force distribution between knee flexors and extensors a flexion of the hip was simulated while keeping the leg extended. As soon as the hip was flexed to 46o the moment induced by the fully activated quadriceps muscles was equal to the passive flexion moment. At greater angles it was impossible to keep the leg extended by active muscle force. The leg model as a whole was verified by simulating a dynamometric exercise. The calculated knee moment compared favorably with experimental results and similar simulations.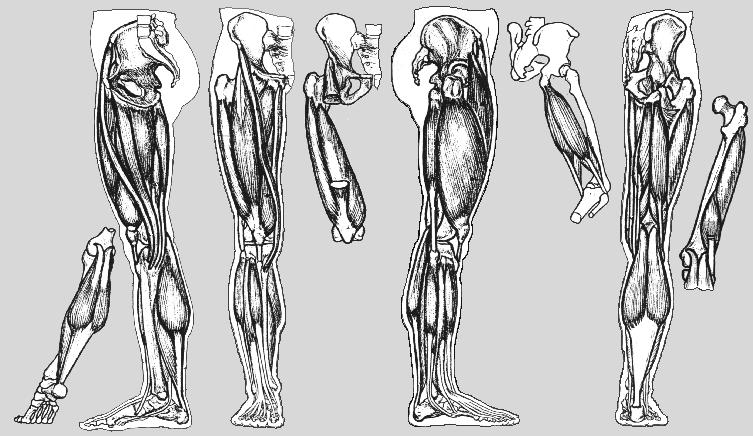 Fig. 1: An artists view of the leg muscles (compiled from: Rubins: "Anatomie für Künstler". Otto Maier Verlag, Ravensburg, 1984)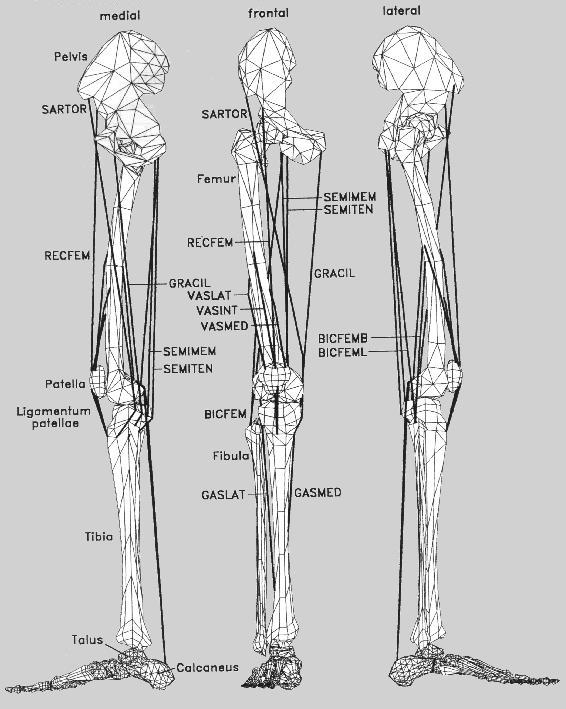 Fig. 2: CAD visualization of the 3D muscle line-of-action and bone geometry based on the model data of Delp.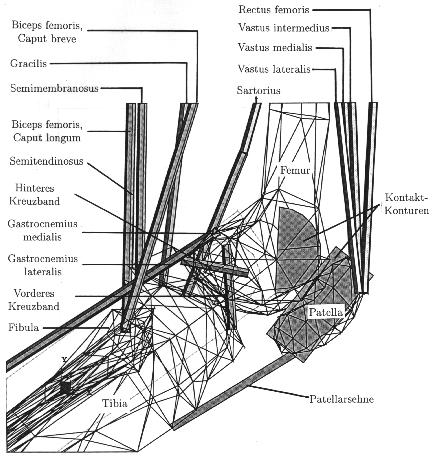 Fig. 3: A sagittal view of the knee model as it was realized in DADS.